A FreeFlow condenser for all pharmaceutical applications
Play it safe - Compabloc FreeFlow – designed for patient safety operational reliability and production efficiency.
Alfa Laval Compabloc FreeFlow is a highly efficient, welded plate heat exchanger especially developed for use in pharmaceutical condensing applications. It is easy to clean, and meets the highest hygienic API production standards. In addition, it has no contact points on the product side, is fully drainable, and easy to clean and inspect. The Alfa Laval Compabloc meets the most stringent GMP compliance requirements. And, the risk of cross-contamination between batches is minimal thanks to the absence of contact points and the crevice-free design, which facilitates fast and thorough cleaning.
Patient safety
Every detail in Alfa Laval Compabloc Free Flow is designed for patient safety. The Alfa Laval Compabloc Free Flow fully meets the requirements for installation in stringent cGMP process.
Cleaning and validating an Alfa Laval Compabloc Free Flow is quick and easy. It is fully drainable and the risk of cross-contamination batches is minimal thanks to the absent of crevices, dead spots and contact points on the product side.
Increased production efficiency
Compabloc FreeFlow provides superior heat transfer efficiency – reducing the required heat transfer area dramatically compared to an equivalent shell-and-tube or graphite block. Knowing footprint matters, Compabloc is one-fifth in size compared to traditional shell-and-tube heat exchanger systems – while still offering better heat transfer efficiency. The compact size is especially valuable for planning production increases, where plant space is limited.
Superior operational reliability
A Compabloc Free Flow condenser is built to last. The all welded plate and frame heat exchanger robust design is designed to handle heat or cold shocks. Furthermore, it's high thermal efficiency means it can require less cooling medium than other types of condensers – or in some cases, a less costly cooling medium at a higher temperature could be used. Available in a two-pass arrangement with outlet for non-condensable gasses, the welded design also features very low pressure drops – which is ideal for deep vacuum condensing duties.
Alfa Laval Compabloc
New possibilities with a compact condenser
Alfa Laval Compabloc features an innovative design that can boost process economy in just one-fifth of the space.
Decrease water/solvent usage, and time spent cleaning tanks up to 80%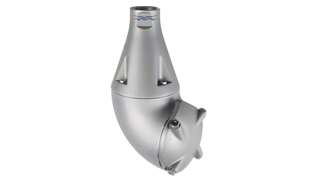 Not all pumps are created equal. Is your pump designed for pharma?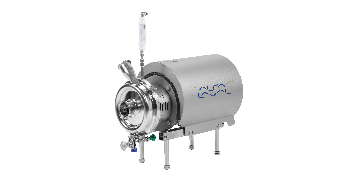 How much has your BioPharm pump been tested and validated?