Vortex Snub Radial Eductor
The Alfa Laval Vortex Snub Radial Eductor is a high performance tank mixing eductor specially designed for corrosive liquids. It has been optimized for challenging tank mixing jobs, for example when using irregular shaped tanks, and can handle various fluid shearing requirements.
Cost-effective solution for in-tank fluid shearing
Simple, robust design – no moving parts
No maintenance
Compact design
Dynamically shears fluid and enhances reactions
The Alfa Laval Vortex Snub Radial Eductor consists of a uniquely designed 304 stainless steel body with proprietary Lobestar Mixing Nozzle® insert and female NPT connection. Typical installations require one or more mounted on the recirculation piping inside the tank.
How it works
Fluid is pumped into the Alfa Laval Vortex Snub Radial Eductor inlet where pressure builds at its nozzle. The fluid velocity increases at the nozzle resulting in a pressure drop and strong vacuum that pulls surrounding fluid into the eductor body through its four peripheral suction ports.
The converging fluid streams are dynamically sheared by the nozzle and discharged into the tank as a high-energy plume.
Learn more
You can read more about the efficiency, practicality and technical details of the Alfa Laval Vortex Snub Radial Eductor by downloading the product leaflet.
Ask the expert
If you are looking to improve fluid shearing of corrosive fluids in a simple yet effective way, or have any questions about the Alfa Laval Vortex Snub Radial Eductor, contact us to discuss the various options.
Portal CAD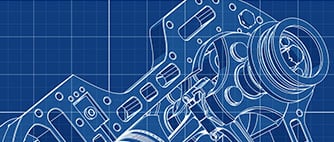 Unduh model produk dalam format file CAD Netral atau Asli. Juga tersedia unduhan file PDF 3D.