Move your process fluids with hygienic Alfa Laval pumps
Alfa Laval hygienic pumps and valves keep your production lines moving – safely and reliably. Select from our broad portfolio of centrifugal pumps and positive displacement pumps, such as circumferential piston, rotary lobe and twin screw pumps. Robust, energy-efficient and easy to maintain, these pumps efficiently transfer process fluids regardless of viscosity for all applications while meeting the highest hygiene standards. They provide trouble-free operation, maximum process uptime, measurable cost savings and low total cost of ownership across the dairy, food, beverage and pharmaceutical industries.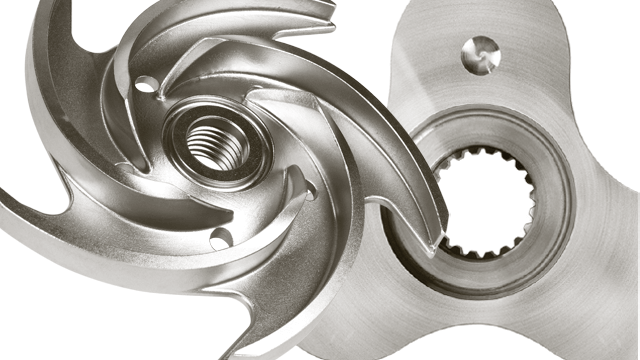 Dapatkan ikhtisar lengkapnya                                                                                                                              
Visit the Application & Innovation Centre
Do you want to identify the optimal equipment for the job before you decide to invest? And discover tangible savings before deciding on upgrades? In the Alfa Laval Application & Innovation Centre, you can do just that. We mimic your production set-up and run real-life trials to demonstrate the possibilities and document the savings. We optimize for instance mixing and dispersion, tank and valve cleaning, fluid and heat transfer.
Katalog Close at hand tentang pompa
Super mudah dan tersedia: Pompa higienis Alfa Laval mentransfer produk – dengan aman, cermat, dan efisien. Katalog 'Close at hand' kami menyediakan semua detail informasi yang Anda butuhkan untuk memilih pompa hemat energi berefisiensi tinggi yang andal sekaligus mengurangi emisi dan penggunaan air serta energi. Nikmati peningkatan keamanan, waktu operasional lebih lama, dan produktivitas yang lebih tinggi.