Designed for process flexibility, the Alfa Laval Twin Screw Pump is built on a robust, reliable platform that meets stringent hygienic standards. It is capable of handling both product transfer and Cleaning-in-Place (CIP). Its low pulsation characteristics and excellent solids handling capability reduce the risk of product damage, thereby improving product quality. Maintenance is simplified and process uptime increased.
High and low viscosity liquids – all perfectly and reliably pumped
Greater process flexibility
Ease of service, increased process uptime
Robust reliable design, reducing cost of ownership and increasing process uptime
Improved product quality
Exceptional hygiene and cleanability
Designed for handling sensitive, abrasive and high and low viscosity fluids, the Alfa Laval Twin Screw Pump is ideal for use in hygienic applications in the dairy, food, beverage and personal care industries. Its quiet, virtually pulse-free, smooth and gentle operation makes the pump an excellent choice for handling sensitive products.
Twin Screw Pump technology
The Alfa Laval Twin Screw Pump combines process duties typically handled by positive displacement with CIP duties typically handled by centrifugal pumps. This provides a robust and reliable platform that offers greater process flexibility.
Process flexibility
Two-in-one operation provides easy handling of process media of varying viscosities as well as CIP fluids. This simplifies piping and pump control, cutting costs and minimizing contamination risks.
Superior suction performance with excellent lift capability and low NPSHr provides installation flexibility and increases product recovery.
Service and reliability
Quick, easy seal replacement with the twin screw pump pump in place is made possible, thanks to a cartridge seal with a truly front-loading, self-setting design. This maximizes process uptime and minimizes maintenance costs. An optional seal service kit program adds maintenance flexibility and cuts operating costs.
A robust, all stainless steel gearbox with timing gears located between bearings, provides an optimized bearing span. Balanced loading of the shaft assembly reduces vibration and noise, increasing component life and reliability.
The oil chamber design enhances bearing and gear lubrication, increasing bearing life and minimizing gearbox running temperature.
Easy access to timing gears, whilst the Twin screw pump is in position, simplifies the process of screw retiming; there is no need to drain gearbox oil or to remove the coupling and motor.
Operational safety
The Alfa Laval Twin Screw Pump features a clean, external stainless steel finish with profiled elastomers and mechanical seals fully surrounded by the product. Designed for maximum cleanability using FDA-conforming materials, the pump is both EHEDG- and 3-A certified.
The combination of optimized gearbox design and excellent hydraulic performance provides for quiet pump operation, minimizing noise emissions. Running temperature is also minimized, thereby increasing workplace safety.
An optional ATEX version enables use in hazardous zones.
Quick, easy maintenance
Minimize maintenance costs and maximize process uptime. Seal replacement with the pump in place is quick and easy, thanks to a cartridge seal with a truly front-loading, self-setting design. An optional seal service kit provides maintenance flexibility and cuts costs. Easy access to timing gears whilst the pump is in position simplifies the process of screw retiming without requiring drainage of the gearbox oil or removal of the coupling and motor.
Get greater process flexibility from your pump
Discover how versatile and reliable the easy-to-service Alfa Laval Twin Screw Pump is. Whether your process fluids are sensitive, contain solids, or have a high or low viscosity, our twin screw solution is up to the task. The Alfa Laval Twin Screw Pump. Delicately Robust.
Operating principle
The Alfa Laval Twin Screw Pump is a positive displacement pump. As the pump rotates, the intermeshing of the two contra-rotating screws, along with the pump housing, form volumetric chambers. These chambers fill with the pumped fluid and move it axially from the suction side of the pump to the higher pressure discharge side of the pump.
Product models
The Twin screw pump comes in twelve sizes – OS12, OS14, OS16, OS22, OS24, OS26, OS32, OS34, OS36, OS42, OS44 and OS46 – handling flow rates ranging from 0.1 to 134.3 m3/h, pressures of up to 16 bar, and solid sizes up to 43 mm.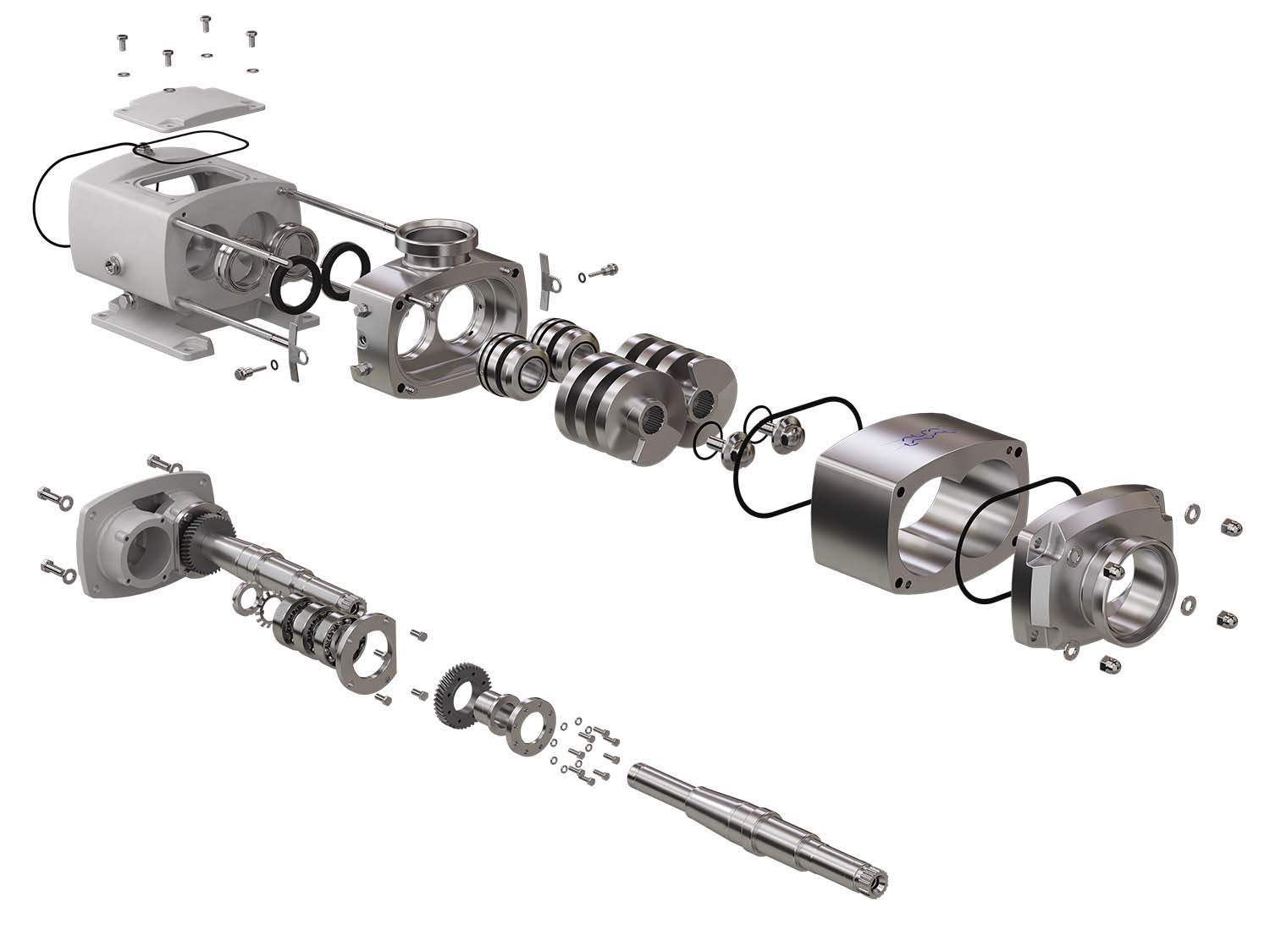 Options
Single mechanical shaft seal
Single flushed mechanical shaft seal
Double mechanical shaft seal
Seal faces in silicon carbide/silicon carbide or silicon carbide/carbon
Product wetted elastomers in EPDM, FPM or FFPM
Diffusion hardened screws
Heating jacket
Rectangular inlet
Hydrostatic testing with certificate
Reversible flow
Bottom inlet or outlet
Wide range of port specifications
Direct or geared motor
ATEX version
Multiple MEPS
360° Service and maintenance videos
You might also be interested in…
SRU
With its smooth, low-shear pumping action, the SRU is Alfa Laval's core rotary lobe pump for the gentle handling of sensitive process fluids within the dairy, food and beverage, biotechnology and pharmaceutical industries.
OptiLobe
Alfa Laval OptiLobe rotary lobe pumps are cost-effective alternatives for general applications requiring gentle product treatment and easy serviceability.
DuraCirc
No more compromises: Best-in-class offering for supreme performance, superior hygiene and simpler service – all in the same pump
Katalog produk
Katalog produk peralatan higienis Alfa Laval "Close at hand" berisi selebaran produk, kurva performa, tautan ke animasi, brosur, dan daftar harga untuk keperluan pemesanan.
Food Logic
Peralatan higienis Alfa Laval menggabungkan performa tinggi dengan penanganan yang cermat untuk mengawetkan bahan-bahan sensitif dan mengikuti tren industri makanan. Peralatan tersebut mengatasi empat tantangan utama; memasok produk makanan kepada konsumen dengan harga yang kompetitif, mendapatkan hasil maksimal dari bahan baku, mengurangi limbah dan emisi, dan menghasilkan produk makanan yang aman dan higienis.
Portal CAD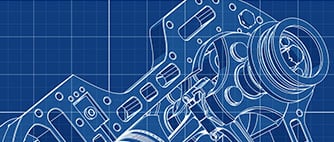 Unduh model produk dalam format file CAD Netral atau Asli. Juga tersedia unduhan file PDF 3D.
Part of a broad hygienic pump range