The SX is Alfa Laval's premium rotary lobe pump designed for gentle transportation of process fluids in hygienic and ultra-clean applications in the biotechnology and pharmaceutical industries, health and beauty, and demanding food applications.
Best choice for transporting
With the SXs multi-lobe rotor geometry it offers low pulsation and gentle pumping. This makes it the best choice for transporting sensitive products that require gentle handling to minimize shearing. This EHEDG-approved pump is designed for both Cleaning in Place and Sterilization in Place.
Protecting end-product quality
Low pulsation, low shear and low noise characteristics, while ensuring efficient fluid transfer, are trademarks for the SX pump. This high level of performance has been achieved through a detailed understanding of flows and the exact geometry of the rotors and rotor case. For this Alfa Laval employs Computational Fluid Dynamics (CFD).
Enhanced cleanability
SX rotary lobe pumps are designed with features that maximize performance and minimize the risk of contamination. These include a low-profile rotor nut, hygienic front-loading mechanical seals, defined compression front cover sealing, fully drainable pump head with 3° fall angle, and sanitary or ultra-clean surface finishes.
Cleanability hand-in-hand with low maintenance
Designed for maximum cleanability and ease of access, the SX pump is a low maintenance solution. Alfa Laval manufactures all pump parts, including the rotor case and high-precision rotors. This facilitates maintenance and guarantees full interchangeability of spare rotor parts.
For reliable operation and lower maintenance the robust gearbox construction comes with heavy-duty shafts, torque locking assemblies and taper roller bearings throughout. The gearbox's universal design provides the flexibility of mounting the pumps with inlet and outlet ports in vertical or horizontal position.
Supply and delivery
Available in 14 different models, SX rotary lobe pumps are capable of handling of a wide variety of viscosity and temperature requirements, flow rates up to 115 m3/h, pressures up to 15 bar and temperatures up to 150°C. A wide range of seals is available to ensure that the right seal is selected for the specific application.
Certification, specification and standards
All SX rotary lobe pumps comply with EHEDG, 3-A, 3.1 and FDA hygienic standards and have ATEX approval for use in explosive environments. For more information, please consult the documentation provided.
SX Rotary lobe pump - Exploded
Product Benefits
Low pulsation and gentle pumping

Minimize shearing

Maximize performance and minimize the risk of contamination
Construction
Alfa Laval rotary lobe pumps are conventional positive displacement pumps with rotor case, rotor case cover, rotors, rotor nuts, shafts, gearbox, shaft seals and elastomers. The pumps operate with no internal contacting parts in the pump head.
The SX can be supplied either as a bare shaft pump or mounted on a base plate complete with coupling, guard, gear motor and shroud for easy plug-and-play installation.
The standard materials of construction are 316L stainless steel for all wetted parts and painted cast iron for the gearbox. Other materials are available on request.
In addition, Alfa Laval manufactures all pump parts, including the rotor case and high-precision rotors. This facilitates maintenance and guarantees full interchangeability of spare rotor parts.
Operating principle
A gear train in the pump gearbox drives the rotors and provides accurate synchronization, or timing, of the rotors. The contra-rotating propulsion system has two rotors spinning in opposite directions within the pump head. Fluid is carried through the pump in the cavities formed between the dwell of the rotor and the interior of the rotor case.
Cloud based condition monitoring for hygienic pumps
The Alfa Laval CM Connect monitors the operating condition of rotating equipment, such as pumps.
Part of a broad pump range
Alfa Laval offers a comprehensive range of pumps intended for hygienic applications in the dairy, food, beverage, home care, personal care, biotechnology and pharmaceuticals.
For a broader pump range, explore the different product categories: Centrifugal pumps, Circumferential piston pumps and Twin Screw.
Food Logic
Peralatan higienis Alfa Laval menggabungkan performa tinggi dengan penanganan yang cermat untuk mengawetkan bahan-bahan sensitif dan mengikuti tren industri makanan. Peralatan tersebut mengatasi empat tantangan utama; memasok produk makanan kepada konsumen dengan harga yang kompetitif, mendapatkan hasil maksimal dari bahan baku, mengurangi limbah dan emisi, dan menghasilkan produk makanan yang aman dan higienis.
Katalog produk
Katalog produk peralatan higienis Alfa Laval "Close at hand" berisi selebaran produk, kurva performa, tautan ke animasi, brosur, dan daftar harga untuk keperluan pemesanan.
Portal CAD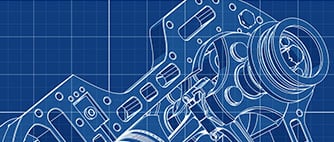 Unduh model produk dalam format file CAD Netral atau Asli. Juga tersedia unduhan file PDF 3D.
Animasi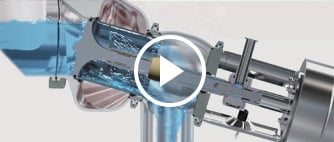 Kunjungi situs animasi dan lihat produk untuk melihat dan memahami cara kerjanya. 
Ten top tips: Rotary lobe pumps