Alfa Laval Unique Mixproof 3-Body valves enable the simultaneous flow of two different products or fluids through the same valve without risk of cross-contamination. The valve is also equipped with a changeover function.
Cost-effective, safe and spillage-free operation
Operating spillage-free
Simplified maintenance
High level of hygiene
Outstanding safety level
Based on proven platform
The Unique Mixproof 3-Body valve provides optimal process flow, outstanding hygiene, maximum uptime and low total cost of ownership. Its modular, three-valve-body design provides reliable fluid handling and safety, making it perfect to use as a changeover valve for hygienic applications. This translates into substantial savings and efficiency gains.
Cost-effective mixproof valve
Get exceptional results and save money. Replace two or more valves of other types with a single Alfa Laval Unique Mixproof 3-Body valve. Two independent plugs and the fully balanced design enable two different fluids to pass through the same valve without risk of cross-contamination even in the event of pressure shock.
Exceptional spillage-free operation
Enjoy long-lasting, spillage-free operation. To ensure safe and hygienic operation, the double-seat design avoid cross-contamination while the double lip seals provide added protection.
Easy to clean and maintain
Maintenance and cleaning are quick and easy due to a top-loaded design, no adjustable components, maintenance-friendly actuator and built-in leakage detection on all seals. The Unique mixproof 3-Body valves is always equipped with seat lift and seat push function hence meets stringent hygienic standards.
Easy to configure and upgrade
Optimize your hygienic process by customizing the Alfa Laval Unique mixproof 3-body to suit your needs. Its modular design also makes it easy to apply the double seat valve whenever your process needs change while ensuring efficient, hygienic and continuous production.
You get the full benefit of using Unique Mixproof valves by combining them with Alfa Laval ThinkTop and ThinkTop Basic valve sensing and control units.

Construction
The Alfa Laval Unique Mixproof valve concept is based on a series of base components, including valve body, valve plug, actuator and cleaning options and accessories that support a wide range of applications. Using these components, you can build a Unique mixproof valve to match your exact process requirements.
To facilitate maintenance, the Alfa Laval Unique mixproof 3-Body valve also features leakage detection holes that provide advance notification of wear or damage to static o-rings. Operators can visually inspect the valve at any time without having to disassemble it.
Operating principle
The Alfa Laval Unique mixproof 3-Body valve has a normally closed (NC) mixproof seat and a normally open (NO) single seat. The valve is controlled from a remote location by means of compressed air.
To separate the two liquids, the valve has two independent plug seals. The space between the two seals forms an atmospheric leakage chamber. In the rare case of accidental product leakage, the product flows into the leakage chamber and is discharged through the leakage outlet.
When the valve is open, the leakage chamber is closed. The product can then flow from the upper body section to the middle body section without spillage.
When the valve is closed, the leakage camber is open. The product can then flow from the low body section to the middle body section without spillage.
The valve can easily be cleaned and protected against the effects of water hammer according to the specific process requirements and valve configuration. (There is no product spillage during valve operation).
SpiralClean system
To ensure the hygienic operating condition of its Unique mixproof valve range, Alfa Laval offers its SpiralClean system to clean the outside of upper and lower balancers of the valves. Alfa Laval SpiralClean uses less cleaning fluid utilities and time; it is recommended for use in processes with a high content of dry matter. All external CIP devices for Unique mixproof valves include the SpiralClean design as standard.
Another big benefit: SpiralClean enables the Unique mixproof valve to extend product shelf life.
Save water with ThinkTop
Do something good for the environment and save up to 95% in CIP liquid when cleaning your valves. Innovations like ThinkTop sensing and control units make more efficient use of resources while safeguarding process hygiene. Add ThinkTop to your valves to optimize your processes.
Part of a broad valve range
Alfa Laval offers a comprehensive range of valves intended for hygienic applications in the dairy, food, beverage,home care, personal care, biotechnology and pharmaceuticals.
For a broader valve range, explorer the different product categories: ball valves, butterfly valves, control/check valves, diaphragm valves, double seal valves, regulating valves, safety valves, sample valves, shutter valves and single seat valves.
Anda mungkin juga tertarik dengan ...
Unique SSV
Robust, reliable and versatile pneumatic single seat valves designed for uninterrupted production in a broad range of hygiene-critical applications.
ThinkTop
ThinkTop provides real-time information about valve operating status 24/7 while helping to improve production performance and secure traceability.
Unique Mixproof Valve
Unique mixproof valves enable the simultaneous flow of two different products or fluids through the same valve without risk of cross-contamination.
Sepuluh tips unggulan - Katup
Berikut adalah beberapa video layanan dan tips untuk menunjukkan cara merawat katup higienis
Katalog produk
Katalog produk peralatan higienis Alfa Laval "Close at hand" berisi selebaran produk, kurva performa, tautan ke animasi, brosur, dan daftar harga untuk keperluan pemesanan.
Portal CAD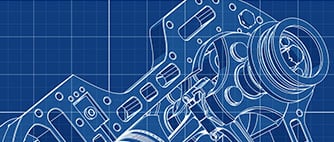 Unduh model produk dalam format file CAD Netral atau Asli. Juga tersedia unduhan file PDF 3D.