Squeeze new possibilities from your citrus production
Meet the most advanced separation technology for citrus processing. From unique solutions for continuous de-pulping to the latest designs optimized for peel oil recovery, Alfa Laval offers the broadest range of disc stack centrifuges tailored to today's demanding citrus market. Best of all, a range of innovative features ensure improved separation performance at higher capacities, along with full cleanability, reduced product losses and minimized operational costs. It's how we help you squeeze new business possibilities from your production.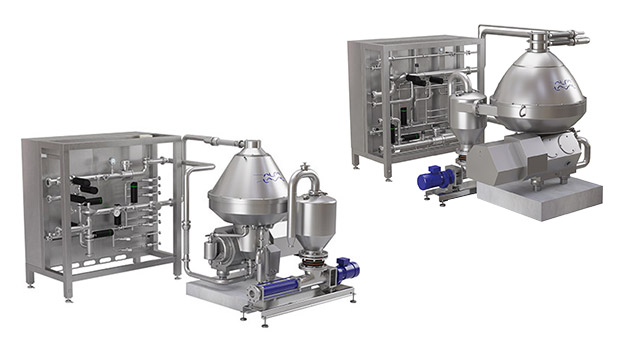 Separation innovation developed for citrus processing
Alfa Laval not only gives you access to the latest in separation innovation. With the market's most complete portfolio of centrifuges tailored to citrus and juice applications, we can match your demands with the right technology for your specific needs. Select your application below to explore our ranges.
Continuous de-pulping & clarification
Get higher yield and higher quality juice, with greater flexibility to meet your consumers' shifting tastes. Only Alfa Laval offers continuous de-pulping and juice clarification solutions that make it possible.
Peel oil recovery
Want to increase the yield of your valuable peel oil while protecting the volatile aromas your business depends on? Then Alfa Laval's unique hermetic concentrator technologies are exactly what you need.
Other juice separation applications
At Alfa Laval, we can support you with the right separation solutions for the broadest range of citrus applications, including: peel juice, core and pulp wash, WESOS and more.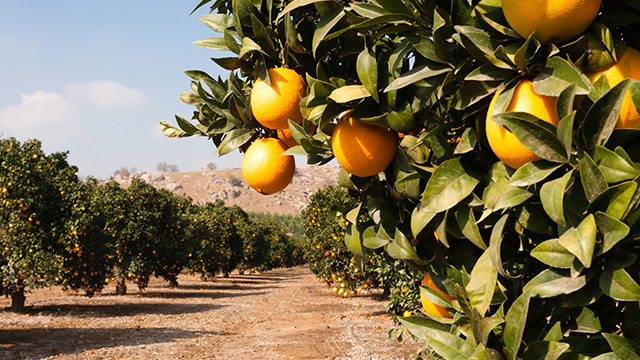 A diverse portfolio tailored to a diverse industry
We understand that there are a lot of varied and demanding separation applications within the citrus industry. That's why we have developed a broad portfolio of separation technologies, with options tailored to meet the specific demands of the widest range of processes. Contact us today, and we can match you to the ideal solution for your needs.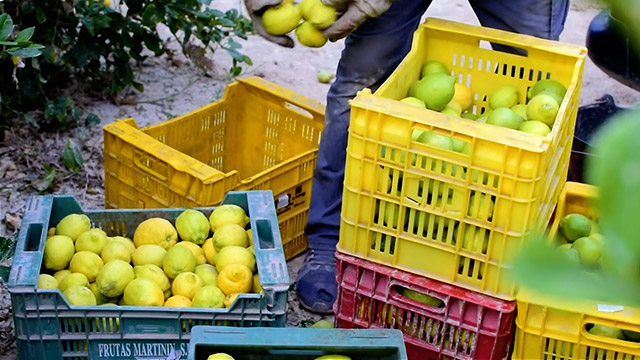 How can Alfa Laval support us long-term?
As a truly global organization, we have deep knowledge of the differences in citrus production around the world, as well as experienced local experts nearby who can support you with any question you may have. Watch this video to learn more.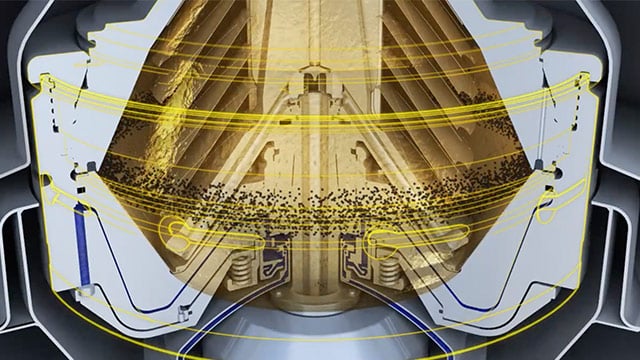 Hermetic Design ensures the highest quality juices and oils
Only Alfa Laval offers fully hermetic, bottom-fed centrifuges for citrus processing. Available on several of our product ranges, this design concept offers unique benefits for both juice processing and peel oil recovery applications:
Increases yield thanks to gentler acceleration that improves separation efficiency
Preserves flavours and aromas by minimizing risk of oxidation through air-tight design
Protects high value essential oils in peel oil recovery
Offers confident product safety with full contact during cleaning-in-place (CIP)
Improves sustainability thanks to dramatically reduced energy consumption
Reduces OPEX for lower cost of ownership and fast payback time
Learn more about Alfa Laval hermetic technology for juice de-pulping and clarification
Learn more about Alfa Laval hermetic technology for peel oil recovery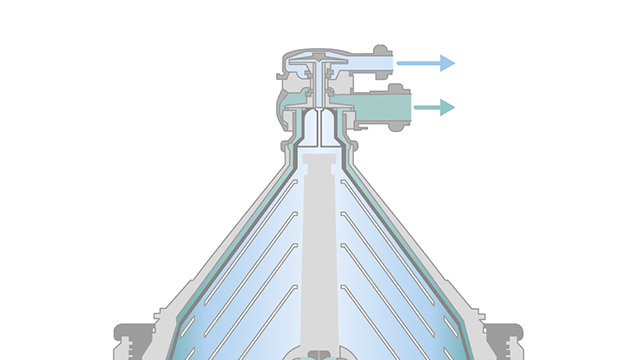 TopStream™ for dependable continuous de-pulping
The Alfa Laval PurePulp series is the market's only separation technology for citrus juice processing with TopStream™, an Alfa Laval innovation that enables continuous de-pulping. This design makes it easy to handle a high solids content, with a number of benefits for your production:
Higher capacity within a small footprint, compared to conventional separation technologies
Greater control over the characteristics of your final products
Low total cost of ownership thanks to reduced product losses and decreased energy consumption
Flexibility to handle a very wide range of pulp solids contents
Pulp stream with a high dryness content and fewer solids discharges reduce juice loss and gives higher yield of useable pulp after separation
Higher product quality thanks to better removal of impurities
Visit our page on juice de-pulping and clarification to learn more
The Separator Innovator
Alfa Laval invented the first disc stack separator over a century ago. Since then, we have led the way by constantly improving and reinventing centrifuge technology. Making it safer, more efficient, and more sustainable. Visit our Separator Innovator knowledge base and discover how we continue to revolutionize separation processes across industries.
Ensuring top, long-term performance
To squeeze the most from your production, you need dependable equipment performance with high uptime and low maintenance costs. When you choose an Alfa Laval centrifuge, you are choosing a partnership for the lifetime of your equipment. All of our separation technologies are backed by a global network of experienced service technicians. Learn about the wide range of services we can offer to cover your equipment's needs.
Proactive condition monitoring for maximum uptime
Available as part of an Alfa Laval Service Agreement, Alfa Laval ConditionAlert™ is proactive condition monitoring for confident uptime. This connected service measures vital data about the real-time condition of your equipment and alerts you if action is needed. In this way, you can be sure to keep your equipment in top condition at all times – avoiding the risk of costly unplanned maintenance needs.
Contact us
Looking for guidance or interested in receiving a quote? Fill out the form below, and one of our separation experts will get in touch with more information.