Plate heat exchanger services
Penukar panas yang tidak berfungsi dengan baik dapat memengaruhi keselamatan, kualitas produk, dan biaya energi. Kegagalan dapat menyebabkan waktu henti operasional dan menimbulkan kerugian besar dalam produksi. Dengan perawatan rutin dan proaktif, kinerja penukar panas pelat gasket Anda tetap stabil, dan pengoperasian pun dapat diprediksi dan bebas dari masalah.
Kami memiliki keahlian untuk membantu Anda apakah Anda mengalami masalah hari ini, ingin mencegah masalah di masa mendatang, atau ingin menyelesaikan sendiri masalah tersebut dengan pemecah masalah online kami.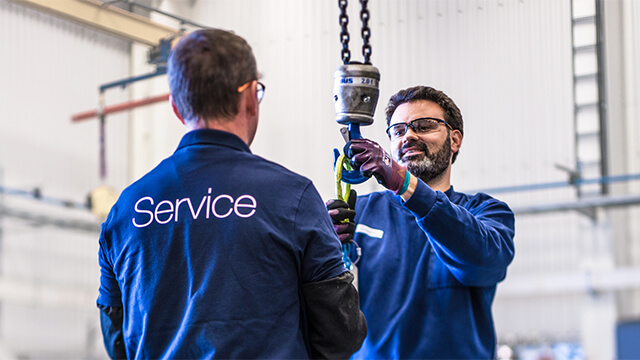 Cleaning-in-place (CIP)
If fouling should occur, an Alfa Laval CIP system provides quick and easy in-line cleaning without having to dismantle your heat exchanger. This comes with:
Lower operating costs
Production reliability
Lower maintenance cost
Reconditioning
Reconditioning a gasket plate heat exchanger restores performance and reduces the total operating costs. It also:
Extends product lifetime
Improves thermal efficiency
Minimizes energy consumption
Performance Audit
A Performance Audit from Alfa Laval can determine the actual heat transfer performance of your heat exchangers. This helps optimize your maintenance plan and:
Ensure production reliability
Secure maximum throughput
Mediate your maintenance budget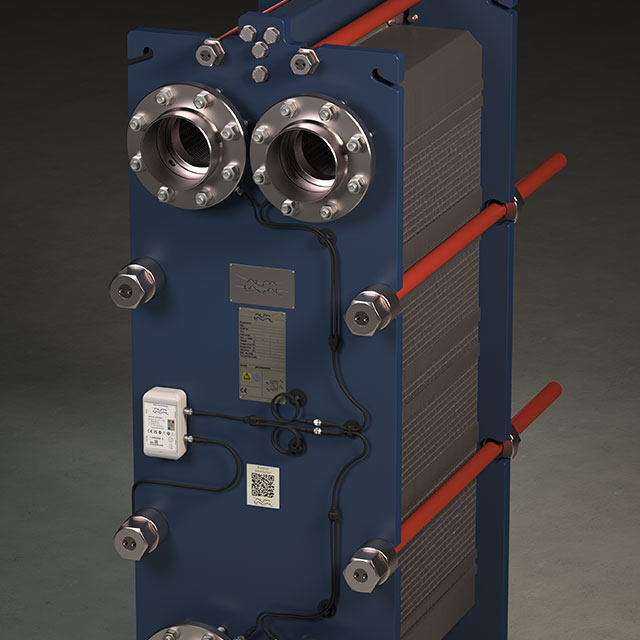 Connected solutions
Connected services help you monitor the conditions in your heat exchangers so that you can improve the sustainability, insight, reliability, and performance of your assets. By doing so, you can:
Optimize your maintenance plan and budget
Maximize production uptime
Reduce water and energy consumption, CO2e (CO2 equivalent)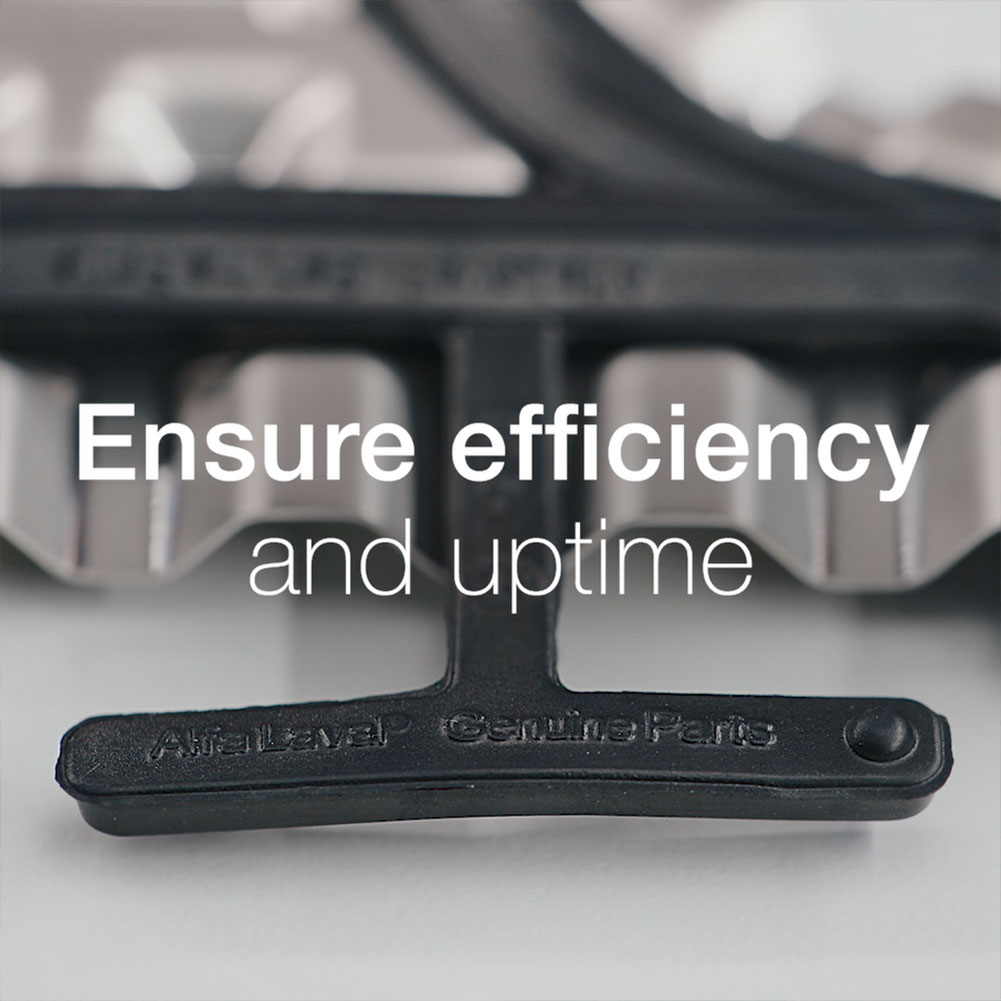 Spare parts
With Alfa Laval Spare Parts, you can rest assured that the correct material is specified according to its intended use and:
Prolong equipment lifetime
Secure uptime
Minimize costs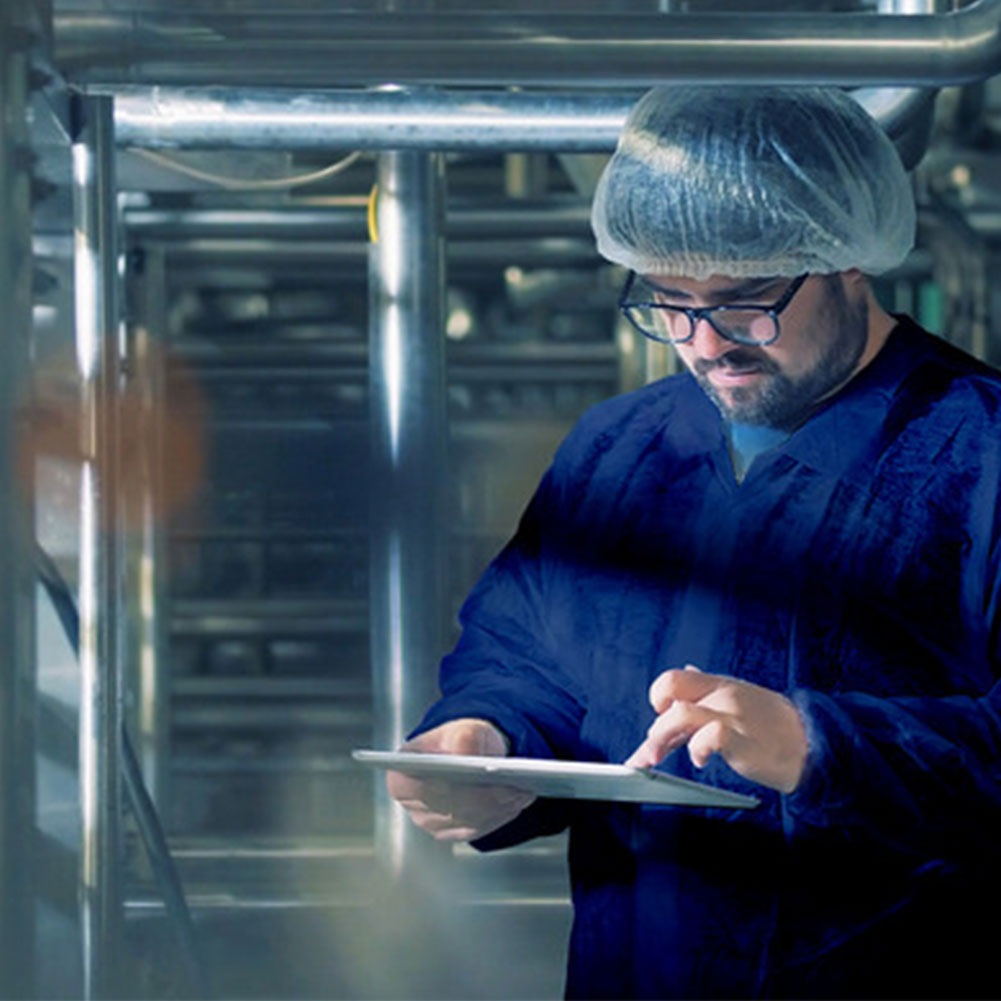 Integrity Test
An integrity test identifies any potential leakages in your heat exchanger before they occur in hygienic applications. This is possible using a mix of hydrogen and nitrogen gas to detect small plate cracks. The key benefits are:
Product safety
Production reliability and equipment uptime
Compliance
More service offerings for your heat exchanger
Visual Condition Assessment (VCA)
Thanks to our unmatched heat exchanger expertise, Alfa Laval can perform a visual inspection of your gasketed plate heat exchanger while it is in operation, identifying potential issues before they become major problems. Using infrared camera technology, we also evaluate the actual heat transfer performance of the heat exchanger. We then provide you with recommendations based on our findings and analysis of the thermal images.
Skills and knowledge empower
When you buy Alfa Laval equipment, you buy peace of mind. But you must also rely on your equipment operators to get the job done. That's why competence development is invaluable to your everyday operations. If you have any specific need for training, let us know and we will get back to you soon. 
Online troubleshooter - be the expert
A leaking heat exchanger? Reduced thermal performance? Identify the causes of various issues you might experience with your plate heat exchanger, or even better – how to prevent them from happening, through our online troubleshooter. If needed our experienced and skilled troubleshooters are at your service.
Re-design and upgrade
Use technology to face new challenges with an upgrade or redesign them to optimize the overall performance. Our wide range of re-design and upgrade solutions ensure that your Alfa Laval equipment features the latest technology and continues to meet current and future requirements.
Whenever you need to make process or capacity changes, contact us so we can support you to optimize the process or increase efficiency.
Service to optimize energy efficiency
Every year, the number of heat exchangers we service to optimize energy efficiency reduces our customers' capacity needs by 50 GW. That is the amount of energy that can be generated by 10,000 wind turbines in the same timeframe.
In carbon emissions, 50 GW translates to a 25 million tonne reduction to our global footprint, or the carbon emitted by the city of London every year.
Imagine what we could achieve if the world's industries regularly serviced their plate heat exchangers to optimize heat transfer efficiency.
Energy Hunter Calculator
Did you know that servicing your heat exchangers at the recommended intervals will optimize energy efficiency, reduce carbon emissions, improve productivity, and reduce your total cost of ownership?
Tell us about your cooling system, operating conditions, and economic parameters. Let our calculator do the rest. Click below to find out how much you could save using our unique calculation tool.