Engineered for hygienic applications, Toftejorg Rotary spray head tank cleaning devices offer exceptional cleanability and drainability and easy, cost-effective maintenance.
Cost-effective cleaning
When higher cleaning efficiency than that offered by static spray balls is required, it is easy to upgrade to Toftejorg rotary spray head technology. Simply unclip the static spray ball and replace it with a new clip-on rotary spray head.
As the spray head rotates, its fans produce a variable falling film, which has higher heat and mass transfer coefficients than the falling film produced by the static spray ball. This enables the optimization of cleaning procedures and significant savings on water, chemicals and energy.
Efficient residue removal
To achieve the best cleaning results, Toftejorg rotary spray heads use a spray pattern to ensure the dynamic and effective distribution of rinse water to the inner tank surfaces. The impact from the rotating fans and improved mass and heat transfer provide efficient residue removal after production.
Self-draining and self-cleaning, inside and out, all Toftejorg rotary spray head devices comply with Good Manufacturing Practice.
An economic and environmentally correct choice
With perfectly flushed bearings and crevice-free design, Toftejorg rotary spray heads effectively clean tanks using less water, less energy and less cleaning agents than static spray balls. This not only helps reduce consumption of high-purity water and chemicals, but boosts your company's environmental profile.
Performance reliability and long service life
Designed with minimal internal pressure loss, Toftejorg rotary spray heads rotate at pressures of less than 0.1 bar; however, the recommended operating pressure is between 2 and 3 bar. For over half a century, rotary spray head technology has proven successful in providing reliable and repeatable cleaning performance and a long service life.
Low maintenance, minimal downtime
Generally speaking, routine inspection is the only maintenance required for Toftejorg rotary spray head devices. These devices are so reliable that a single device in many cases can meet the requirements of a plant over its entire lifetime. No spare parts are likely to be needed for these devices.
High product integrity
To ensure product integrity, all Toftejorg rotary spray head devices are made of safe and non-reactive hygienic materials. All materials made of stainless steel are fully traceable in accordance EC No. 1935/2004. All non-metallic parts used comply with FDA requirements 21CFR § 174; non-metallic parts of rotary spray heads used for the Biopharm applications are certified in accordance with USP Class VI regulations. Upon request, 3.1 certificates can be supplied for those tank cleaning devices that meet the EN10204 standard.
Total peace of mind with complete documentation for validation
All equipment and components in the Alfa Laval BioPharm portfolio can be supplied with Alfa Laval Q-doc, a comprehensive documentation package that provides full transparency of sourcing, production and supply chains as well as full traceability of all changes in material, manufacturing procedures or spare parts. This smoothes process validation by providing factual support to substantiate GDP (Good Documentation Practice) for every aspect of BioPharm equipment supply and provides customers with high-quality Alfa Laval products backed by a no-risk guarantee.
The Q-doc package comprises equipment manuals, product/performance test, quality and manufacturing procedures, relevant material certificates, traceability documentation, and the necessary parts and service information. This attention to detail maximizes uptime and minimizes risk.
Product benefits
40% faster cleaning = more time for production
Dynamic cleaning performance and 360° full wetting
Saves up 40% of your cleaning cost
Kepala semprotan putar Alfa Laval
Membersihkan dengan kipas yang berputar menghasilkan dampak dan cakupan. Cara ini mengurangi konsumsi cairan dan mempersingkat waktu pengerjaan.
Toftejorg rotary spray heads use the cleaning fluid itself to provide coverage and impact. The physical flow of the cleaning media causes the rotary spray head to rotate, with fan jets laying out a swirling pattern across the inner surface of the vessel.
These jets provide a combination of physical impact and a variable falling film of cleaning fluid that covers all the internal surfaces of the tank or reactor. The variable falling film has higher heat and mass transfer coefficients than the falling film produced by the static spray ball.
The spray head also cleans itself by directing the cleaning media through the rotating bearing track and onto the neck of the elongated head.
Rotary spray heads are a cost-effective alternative to traditional static spray balls because they use only small volumes of cleaning fluid at low pressure.
These devices are suitable for virtually all kinds of industrial cleaning, including tanks, reactors, vessels and other containers.
| | | | |
| --- | --- | --- | --- |
| | | | |
| Certification | Multi range | Sani range | Sani SB range |
| ATEX | | X | |
| 2.1 material cert. | X | X | X |
| 3.1 material cert. | | X | X |
| Q-doc. | | X | X |
| 3A | | | X |
| EHEDG | | | X |
| Connection | | | |
| Clip-on | X | X | X |
| Weld-on | X | X | X |
| Thread | X | X | |
| Surface finish : | | | |
| 0.8 ra | X | X | X |
| 0.5 ra | | X | X |
| Spray Pattern | | | |
| 180° Down | X | X | |
| 270° UP | X | X | X |
| 360° | X | X | X |
Sepuluh tips unggulan - Peralatan Tangki
Berikut adalah beberapa video layanan dan tips untuk menunjukkan cara merawat peralatan tangki.
Katalog produk
Katalog produk peralatan higienis Alfa Laval "Close at hand" berisi selebaran produk, kurva performa, tautan ke animasi, brosur, dan daftar harga untuk keperluan pemesanan.
Food Logic
Peralatan higienis Alfa Laval menggabungkan performa tinggi dengan penanganan yang cermat untuk mengawetkan bahan-bahan sensitif dan mengikuti tren industri makanan. Peralatan tersebut mengatasi empat tantangan utama; memasok produk makanan kepada konsumen dengan harga yang kompetitif, mendapatkan hasil maksimal dari bahan baku, mengurangi limbah dan emisi, dan menghasilkan produk makanan yang aman dan higienis.
Portal CAD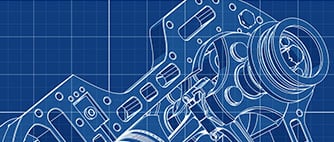 Unduh model produk dalam format file CAD Netral atau Asli. Juga tersedia unduhan file PDF 3D.
Animasi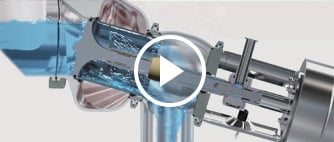 Kunjungi situs animasi dan lihat produk untuk melihat dan memahami cara kerjanya.