These butterfly valves are hygienic on/off valves for use with low and medium-viscosity liquids in personal care, biotech and pharmaceutical applications.
Comprehensive butterfly valve range
Based on the well-known Alfa Laval LKB valve platform, our LKB UltraPure butterfly valve range is a competitively priced alternative to diaphragm valves. Designed for use in high purity applications, the range consists of easy-to-configure units designed to meet the full spectrum of requirements for hygienic applications.
A full range of dimensions (ASME BPE, DIN 11850 and ISO 2037) is available.
For dairy, food and beverage, and high-pressure applications, Alfa Laval also offers the traditional LKB butterfly valve.
Hygienic performance
LKB UltraPure butterfly valves come with several features that ensure dependable hygienic performance.
LKB UltraPure butterfly valves are available with Ra < 0.5 µm, Ra < 0.4µm or EP (SF1 and SF4) surface finishes to ensure cleanability and minimize contamination risks.
Highly polished stainless steel disc and bearing bushings clipped onto the disc stems prevent metal-to-metal abrasion and ensure smoother disc movement.
Stem diameter provides particularly low flow resistance, ensuring gentle product treatment for low and medium-viscosity products.
Alfa Laval's advanced seal technology seal technology provides greater thermal stability, better chemical resistance and improved tensile strength.
For perfect welding conditions, the ASME BPE version of the LKB UltraPure butterfly valves feature weld ends with defined sulphur content. The extended length of the valve makes it possible to use an orbital welding machine.
Manual or automatic control
LKB UltraPure butterfly valves can be complemented either with:
A handle for manual operation to mechanically lock the valve in either open or closed position. A complete range of handles, including a multi-position lockable handle, is available.
An air actuator for automated control in combination with either a valve indication unit or Alfa Laval ThinkTop valve sensing and control units. A selection of actuators is available.
Total peace of mind with complete documentation for validation
Equipment and components in the Alfa Laval BioPharm portfolio are supplied with Alfa Laval Q-doc, a comprehensive documentation package that provides full transparency of the entire supply chain, from raw material to final equipment delivery. This smoothes purchasing and installation procedures as well as facilitates qualification, validation and change control procedures. Based on GDP (Good Documentation Practice), Alfa Laval Q-doc covers every aspect of biotech and pharmaceutical equipment supply and provides customers with transparent and well-documented quality assurance of the sourced equipment.
The Q-doc package for LKB UltraPure butterfly valves comprises equipment manuals, performance tests, quality and manufacturing procedures, material certificates, traceability of product wetted parts and the necessary parts and service information. This attention to detail maximizes uptime and minimizes risk.
For more information about standards and certificates, please visit our BioPharm Portal.
Product Benefits
Hygienic performance

Competitively priced alternative to diaphragm valves

High purity applications
The Alfa Laval LKB UltraPure butterfly valve operates using either a manual quarter-turn handle or a pneumatic actuator from a remote location. The actuator comes in three standard versions: normally closed (NC), normally open (NO), and air/air activated (A/A).
For manual operation, a handle mechanically locks the valve in an open or closed position. Two-position, four-position, regulating 90°-position, and multi-position handles are available. Manual valves can also be mounted with indication units for feedback on the valve position (open/closed).
For pneumatic operation, an actuator converts axial piston motion into a 90° rotation of the shaft. The actuator torque increases as the valve disc comes into contact with the butterfly valve's seal ring and secures proper closing of the valve seat.
Options
ThinkTop® for control and indication
Indication unit with micro switches
Indication unit with inductive proximity sensors
Indication unit with hall proximity sensors
Explosion-proof indication unit with inductive proximity switches
Bracket for actuator
Handle with two or four positions
Handle for electrical position indication
Handle with infinite intermediate positions
Multipositioning handle
Lockable multiposition handle
Special cap for 90° turned handle position
Service tool for actuator
Service tool for fitting 25-38 mm (DN25 - DN40) valve discs
Save water with ThinkTop
Do something good for the environment and save up to 95% in CIP liquid when cleaning your valves. Innovations like ThinkTop sensing and control units make more efficient use of resources while safeguarding process hygiene. Add ThinkTop to your valves to optimize your processes.
Part of a broad valve range
Alfa Laval offers a comprehensive range of valves intended for hygienic applications in the dairy, food, beverage,home care, personal care, biotechnology and pharmaceuticals.
For a broader valve range, explorer the different product categories: ball valves, control/check valves, diaphragm valves, double seal valves, double seat valves, regulating valves, safety valves, sample valves, shutter valves and single seat valves.
Sepuluh tips unggulan - Katup
Berikut adalah beberapa video layanan dan tips untuk menunjukkan cara merawat katup higienis
Food Logic
Peralatan higienis Alfa Laval menggabungkan performa tinggi dengan penanganan yang cermat untuk mengawetkan bahan-bahan sensitif dan mengikuti tren industri makanan. Peralatan tersebut mengatasi empat tantangan utama; memasok produk makanan kepada konsumen dengan harga yang kompetitif, mendapatkan hasil maksimal dari bahan baku, mengurangi limbah dan emisi, dan menghasilkan produk makanan yang aman dan higienis.
Katalog produk
Katalog produk peralatan higienis Alfa Laval "Close at hand" berisi selebaran produk, kurva performa, tautan ke animasi, brosur, dan daftar harga untuk keperluan pemesanan.
Portal CAD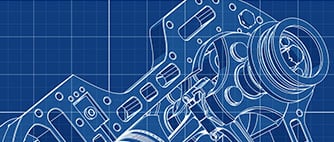 Unduh model produk dalam format file CAD Netral atau Asli. Juga tersedia unduhan file PDF 3D.
Animasi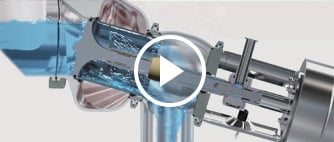 Kunjungi situs animasi dan lihat produk untuk melihat dan memahami cara kerjanya.