SB Pressure Exhaust Valve
The Alfa Laval SB Pressure Exhaust Valve is a regulating valve that automatically reduces the working pressure in brewery, food, dairy and beverage process tanks as the pressure in the vessel increases. The valve is an integral part of SCANDI BREW® tank top system.
Safe, effective pressure regulation
Easily integrated into a central process control system, this pneumatic valve ensures safe, reliable and hygienic performance by releasing pressure in the process tank when it exceeds the set point pressure. To ensure safe pressure regulations at all times, the set point pressure can easily be adjusted manually or from a remote location that is connected to the central control system.
Hygienic, easy-to-clean design
To meet exceptionally high levels of hygiene, this regulating valve features simple, straightforward design. Smooth surfaces and food-grade finishes contribute to superior hygiene and cleanability. For fast, effective cleaning, a cleaning nozzle is supplied for inline cleaning of the valve at the same time as Cleaning-in-Place of the vent/recovery mains takes place. Alternatively, an optional CIP supply valve is available to connect a CIP system directly to the valve housing.
Flexible valve mounting
With flexible mounting positions, the valve can be positioned directly on tank top, as part of a tank top system or elsewhere along the pipework as long as there is proper drainage from the valve housing.
Product benefits
Reliable control of tank top pressure
Easy to integrate with SCANDI BREW® safety valves and top plates
Fully cleanable with CIP system
Easy to integrate into existing pipework
Low investment due to simplified installation
Construction
The Alfa Laval SB Pressure Exhaust Valve consists of an AISI 316L stainless steel body, EPDM seals, and fittings for 4/6 mm nylon hoses for set point pressure and force opening. A cleaning nozzle and closing plug for the Cleaning-in-Place (CIP) inlet are also supplied. An optional pneumatic cleaning nozzle is available to replace the closing plug (see Options below). The valve can be used as an integral part of SCANDI BREW® tank top system.
Operating principle
The valve is operated by means of the set point pressure being applied to the top of a membrane set. The pressure regulation will be identical to the set point pressure. The set point pressure is either reduced to the required pressure by means of a manual precision regulator or an IP converter controlled by a PLC.
When the tank pressure exceeds the set point pressure, the valve will open and release pressure through the valve side branch for atmospheric discharge or collection. To ensure correct working conditions, there should be no backpressure after the vent port.
After force-opening of valve by means of an air signal to the lower part of the membrane set, the valve can be effectively cleaned either by using the cleaning nozzle for inline cleaning of the valve at the same time as CIP of the vent/recovery mains takes place, or by using an optional CIP supply valve to connect a Cleaning-in-Place system to the valve housing.
Option
Pos. 1: Cleaning nozzle
Pos. 2: Closing plug
Pos. 3: Optional pneumatic CIP supply valve
Pos. 1 and 2 included with valve
Part of a broad valve range
Alfa Laval offers a comprehensive range of valves intended for hygienic applications in the dairy, food, beverage,home care, personal care, biotechnology and pharmaceuticals.
For a broader valve range, explorer the different product categories: ball valves, butterfly valves, control/check valves, diaphragm valves, double seal valves, double seat valves, safety valves, sample valves, shutter valves and single seat valves.
Sepuluh tips unggulan - Katup
Berikut adalah beberapa video layanan dan tips untuk menunjukkan cara merawat katup higienis
Food Logic
Peralatan higienis Alfa Laval menggabungkan performa tinggi dengan penanganan yang cermat untuk mengawetkan bahan-bahan sensitif dan mengikuti tren industri makanan. Peralatan tersebut mengatasi empat tantangan utama; memasok produk makanan kepada konsumen dengan harga yang kompetitif, mendapatkan hasil maksimal dari bahan baku, mengurangi limbah dan emisi, dan menghasilkan produk makanan yang aman dan higienis.
Katalog produk
Katalog produk peralatan higienis Alfa Laval "Close at hand" berisi selebaran produk, kurva performa, tautan ke animasi, brosur, dan daftar harga untuk keperluan pemesanan.
Portal CAD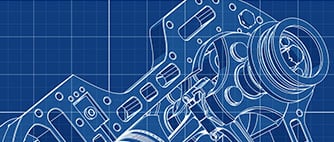 Unduh model produk dalam format file CAD Netral atau Asli. Juga tersedia unduhan file PDF 3D.
Animasi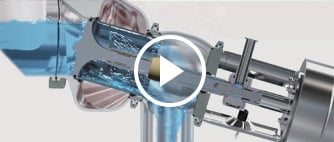 Kunjungi situs animasi dan lihat produk untuk melihat dan memahami cara kerjanya.