Alfa Laval SB Carlsberg Flask has been developed specifically for aseptic yeast management in breweries. It is used for sterilizing wort and propagating pure yeast culture on a laboratory scale for use in yeast propagation plants in breweries (as well as in the dairy, food and beverage industries). The flask is made of materials that meet stringent sanitary requirements and can be easily autoclaved.
Ideal sterile environment for yeast cultivation
Sterility assured by all-in one design solution
Eliminates unwanted agents that can influence cultures thanks to hygienic, easy to clean configuration
Safe and sterile transfer assured by integrated components and system approach
Easy to move to location required
Robust construction ensures yeast integrity
Options: Alfa Laval SB Carlsberg Flask has a number of options to enhance the yeast management process These include silicone hoses, other types of breathing and aeration filters and a two-wheel trolley for ease of transportation.
The Alfa Laval SB Carlsberg Flask consists of a cylindrical container with a flat bottom and top cover equipped with breathing filters, a membrane sampling valve for aeration and product transfer, and a micro sample port for aseptic introduction of pure yeast culture. During the transfer of pure yeast culture from the Alfa Laval SB Carlsberg Flask to the yeast propagation plant, it is important that all hose tails are safely fastened with hose clips.
The flask is filled with wort to the net capacity (approximately 80% of the total volume) sterilized using an autoclave, a gas burner or an electric hotplate. The flask is then placed in a refrigerator or a cold room to cool the wort to the desired working temperature. The cold wort is aerated through the membrane sampling valve connected to the aeration lance.
Yeast culture can be introduced aseptically through the membrane fitting with a syringe, or dry yeast culture can be transferred to the flask through the empty filter housing.
The breathing filter can remain attached to the flask during sterilization. However, if the breathing filter has been sterilized separately, it is important to reattach it while steam is still evaporating from the flask (at the end phase of the wort sterilization) so that the filter connection is also sterilized. The empty filter housing can be used as funnel for transferring pure dry yeast culture to the flask.
The cold wort is then aerated through the membrane sampling valve connected to the aeration lance. It is important to use sterile air. For safety reasons, it is also recommended to feed the wort through a filter mounted ahead of the membrane sampling valve .
Air supply and flow should be moderate to avoid foaming. It is important that foam does not come into contact with the breathing filter because it may block and damage the filter.
The easiest way to determine the right conditions for the air supply as well as the time needed for aeration (less than 10 minutes) is to test with the flask lid open. Note that you cannot use the yeast culture from these tests.
When the wort is well aerated, the yeast culture is introduced aseptically through the membrane fitting using a 150-200 ml syringe. You can also transfer dry yeast culture to the flask through the empty filter housing. If you need larger quantities of yeast, the lid can be dismantled and the culture poured into the flask. This procedure, however, requires a sterile environment and the highest degree of precaution.
The transfer of pure yeast culture into the propagation plant should take place at the "high kräussend" stage under aseptic conditions and requires a sterile air supply to the breathing filter. Recommended sterile air supply during inoculation into yeast propagation plant is 2 bar and must not exceed 5 bar (72.5 psi) at any time. The yeast culture can be pressed from the flask into the inoculator once the membrane sample valve on the lid of the Carlsberg Flask has been connected to a sample device on the receiving vessel (the inoculator).
The connecting hose, membrane sample valve and all other connections must be thoroughly sterilized with either alcohol or steam before transfer. Between operations, the valve can be sealed with alcohol, which can then be flushed out with sterile air prior to use.
When you have made the connection and you are ready to inoculate, we recommend first opening the sterile air supply, then the membrane sample valve on top of the flask and finally the sample device on the inoculator.
When the culture has been transferred (indicated by a bubbling noise in the inoculator), we recommend continuing with the air supply for another couple of minutes to make sure that all of the yeast culture has been transferred.
Finally, the sample device on the receiving vessel and the membrane sample valve on the Alfa Laval SB Carlsberg Flask can be closed, effectively closing offer the air supply.
After use, the flask needs to be taken apart and cleaned manually with normal detergents.
Part of a broad valve range
Alfa Laval offers a comprehensive range of valves intended for hygienic applications in the dairy, food, beverage, home care, personal care, biotechnology and pharmaceuticals.
For a broader valve range, explore the different product categories: ball valves, butterfly valves, control/check valves, diaphragm valves, double seal valves, double seat valves, regulating valves, sample valves, shutter valves and single seat valves.
Anda mungkin juga tertarik dengan ...
SB Membrane Sampling Valve
A compact, cost-effective way to take bulk or aseptic samples from tanks and pipework in breweries (and other hygienic processes such as food and dairy) under sterile conditions.
Unique Sampling Valve
Take representative samples in a variety of hygienic processes including food and beverage, personal care and biopharm. These reliable single and double-seat valves provide the high accuracy, exceptional reproducibility and excellent reliability.
SB Micro Sampling Port
Widely used within the brewery, food, dairy and beverage industries, the Alfa Laval SB Micro Sampling Port enables representative aseptic and microbiological samples to be taken in small volumes from tanks and pipework.
Sepuluh tips unggulan - Katup
Berikut adalah beberapa video layanan dan tips untuk menunjukkan cara merawat katup higienis
Food Logic
Peralatan higienis Alfa Laval menggabungkan performa tinggi dengan penanganan yang cermat untuk mengawetkan bahan-bahan sensitif dan mengikuti tren industri makanan. Peralatan tersebut mengatasi empat tantangan utama; memasok produk makanan kepada konsumen dengan harga yang kompetitif, mendapatkan hasil maksimal dari bahan baku, mengurangi limbah dan emisi, dan menghasilkan produk makanan yang aman dan higienis.
Katalog produk
Katalog produk peralatan higienis Alfa Laval "Close at hand" berisi selebaran produk, kurva performa, tautan ke animasi, brosur, dan daftar harga untuk keperluan pemesanan.
Portal CAD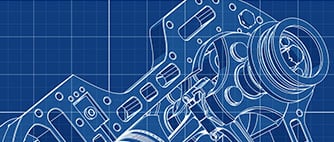 Unduh model produk dalam format file CAD Netral atau Asli. Juga tersedia unduhan file PDF 3D.
Animasi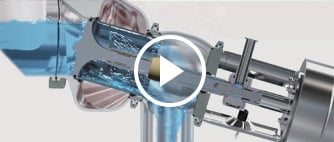 Kunjungi situs animasi dan lihat produk untuk melihat dan memahami cara kerjanya.